Serving Residents of All Faiths Since 1931
Compassionate,
Caring, Skilled Nursing Care.
At Iowa Jewish Life Center, we have a rich history meeting the unique needs of people of all faiths.
A Multi-Disciplinary Approach to Care
Our Priority is Building Relationships
Our team of experienced and compassionate professionals takes a holistic approach to care that is grounded in building personal relationships with residents and families.
Skilled Nursing and Rehabilitation
Short-term, specialized intensive therapy services focused on a rapid return to independent living
Comprehensive Long Term Care
Residential services focused on enhancing quality of life in a home-like atmosphere with nursing services (when needed)
Licensed Alzheimer's/ Memory Care
CCDI licensed residential memory care focused on maintaining dignity and enhancing quality of life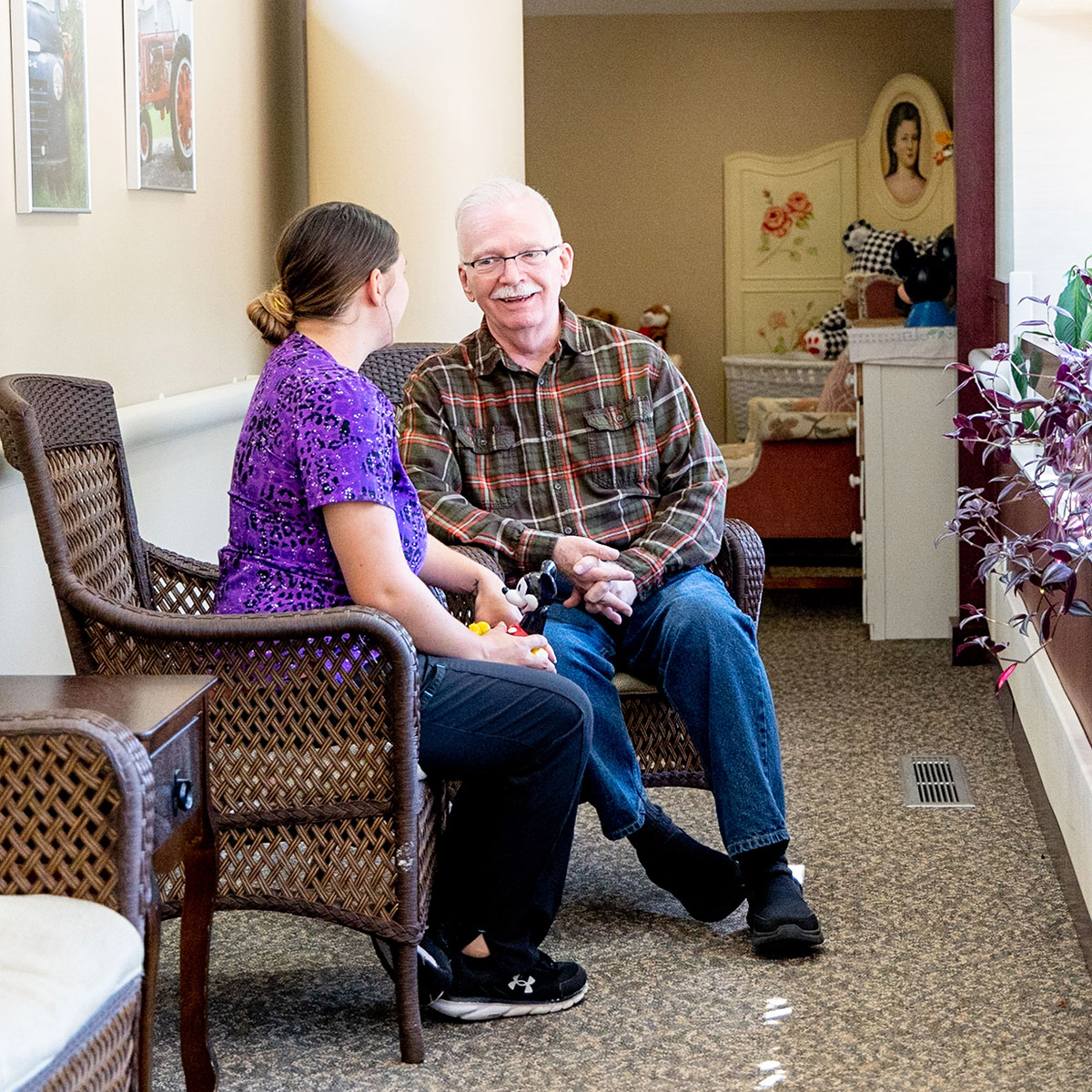 A Family Centered Approach
We view our care team as an extension of our residents' families. With exceptional staff-to-resident ratios, we have more time to spend delivering individualized care aimed at enhancing quality of life across our diverse range of services. While we cannot change a diagnosis, we can always offer compassion and comfort for the betterment of our residents.
Care for Those of All Faiths
Established in 1931 with the aim of providing care to those in the later stages of life, the Iowa Jewish Life Center has continually evolved to meet the changing needs of residents of all faiths.
Caring for the Body, Mind and Spirit
No two residents are the same and we embrace this. We meet the unique needs of each resident by developing individualized plans designed to optimize quality of life physically, emotionally, and spiritually.
All private rooms

24-hour licensed nursing care

Social services provided by a licensed professional

Therapeutic diets reviewed by a Registered Dietitian customized to preferences and needs 

Personalized activity

Our programming

rehabilitative program includes: physical, speech and occupational therapies
Daily housekeeping and laundry services 

Personal mail and package delivery

House supplies including incontinence products, personal care items, and more

Business office services like Notary Public, postal services, and more

Billing submission to private and 3rd party payers like Medicare
"I am very satisfied with the care that my mother receives here – the staff are professional, caring, empathetic, and they provide very good care overall.  My mother appears to be very comfortable with the staff and the care she receives."